Dallas Chamber Symphony presents Metropolis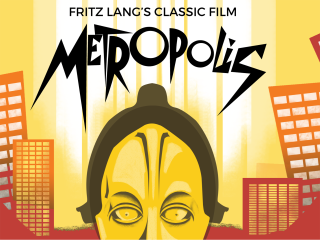 The Dallas Chamber Symphony will kick off its 2015-2016 season, in conjunction with opening night of Dallas VideoFest 28, with a screening of the ultimate silent, science-fiction movie classic Metropolis, accompanied by a new film score. The event will also feature live representations of the film's setting and characters through an interactive, multi-dimensional dance component presented by Southern Methodist University's Division of Dance, choreographed by Christopher Dolder.
VideoFest is now the oldest and largest video festival in the United States and continues to garner critical and popular acclaim. VideoFest prides itself on bringing films to the theater that are rarely available to be seen anywhere else. Films like Experimental/Art Films, Animation, Narrative and Documentary Shorts as well as Documentary and Narrative Features and some hard-to-find Classic TV episodes and Classic Films are often in the mix.