Sammons Center for the Arts presents Sammons Jazz: Hip Harps Groove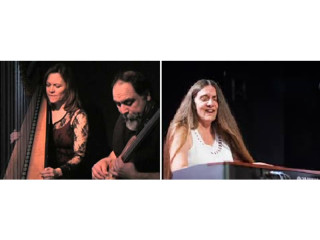 2tone, the unique pairing of harpist Cindy Horstman and bassist Mike Medina, has thrilled audiences for more than 20 years. The duo is joined in the opening set by Larry White on steel guitar, Sean McCurley on drums and Tom Braxton on sax.
Soulful pianist Julie Bonk, the 2014 Sammons Jazz Artist of the Year, has performed for everyone from Bob Hope to Bugs Henderson. She takes the second set backed by an accomplished group including vocalists Robin Hackett and Tatiana Mayfield, saxophonist Rachella Parks-Washington, bassist Buddy Mohmed and drummer Woody Berner.