The World Affairs Council of Dallas/Fort Worth presents Bayan Sami Abdul Rahman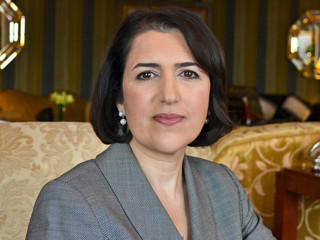 Bayan Sami Abdul Rahman, the Kurdistan Regional Government Representative to the United States, will headline a World Affairs Council of Dallas/Fort Worth program.

Rahman took over the KRG's U.S. position in late 2014 after serving in a similar post for more than a decade in London. She was profiled in The Telegraph as "the Kurdish female politician fighting the Islamic State."

Born in Bagdad, Representative Rahman was educated in London and worked for nearly 20 years as an award-winning journalist in Britain and Japan before becoming involved with the KRG. She is known for being an outspoken supporter of appointing women to key diplomatic and political roles.

Her father and her brother were among nearly 100 people killed in a terrorist bombing in 2004. Her father, Sami Abdul Rahman, had been involved in Kurdish and Iraqi opposition to Saddam Hussein and was Deputy Prime minister of the Kurdistan Regional Government and General Secretary of the Kurdistan Democratic Party.