What is the most anticipated movie at the 2013 Dallas International Film Festival?
The Dallas International Film Festival is one of best annual events in Dallas for good reason. Every year, the Dallas Film Society showcases hundreds of soon-to-be or hoping-to-be released films for your viewing pleasure. But which ones are worth your time? We dug through the offerings to find the six that show the most promise. Vote daily for the DIFF film you are most excited to see, and you will be entered for a chance to win two festival passes. Voting ends Sunday, March 24, at 11:59 pm.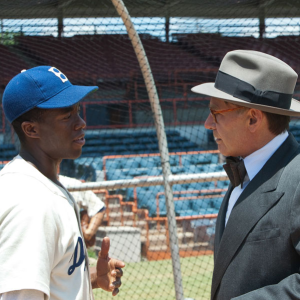 42
This baseball biopic starring Chadwick Boseman as the trailblazing Jackie Robinson and Harrison Ford as Brooklyn Dodgers GM Branch Rickey is one of the few established movies making an appearance at the festival. It will be released across the country three days after it premieres at DIFF.
Bounty Killer
One of several "midnight special" screenings at the festival, Bounty Killer pits two rivals against each other as they hunt down corporate criminals. The movie is sure to be as memorable for its violent sensibilities as it is for campy appearances from the likes of Gary Busey and Beverly D'Angelo.
Java Heat
Java Heat looks to be a mixture between big-budget Hollywood film and midnight special. It stars recognizable actors like Kellan Lutz and Mickey Rourke and promises plenty of action. DIFF seems to think highly of it too, as it is one of the opening-night films at Look Cinemas, with another screening the following day.
Me and You
Italian director Bernardo Bertolucci, known for such classics as Last Tango in Paris and The Last Emperor, is back with his first film in 10 years: Me and You. This film is all about sibling relationships, as a boy and his half-sister lean on each for support during a tenuous time in both of their lives.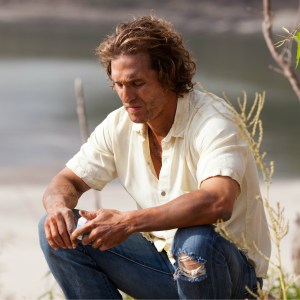 Mud
Matthew McConaughey has shown an affinity for independent films of late, as demonstrated by his appearance in Mud. In it he plays a man who may or may not be on the run from the law who befriends two young boys. The film costars Reese Witherspoon and Sam Shepard and also played at the Sundance Film Festival.
Venus and Serena
Tennis superstars Venus and Serena Williams have won 22 out of the last 54 singles' major titles and another 13 as doubles partners. Directors Maiken Baird and Michelle Major followed the duo around for two years, getting unprecedented access into their busy lives on and off the court.