McKinney Avenue Tavern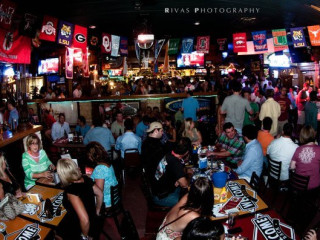 Like the other Uptown bars and pubs that line McKinney Avenue, the MAT overflows every Friday and Saturday night. If Idle Rich or the Standard Pour wear you down, then retire to this sports bar, where there are plenty of screens to catch the end of a game. The real reason to come here, though, is Saturday or Sunday game day – not for the food, which is typical bar grub and not very good, but for the atmosphere, which sends you straight back to your college glory days.
A pretty large University of Kansas contingency tends to come here for football games.