Blue Dahlia Bistro — East Austin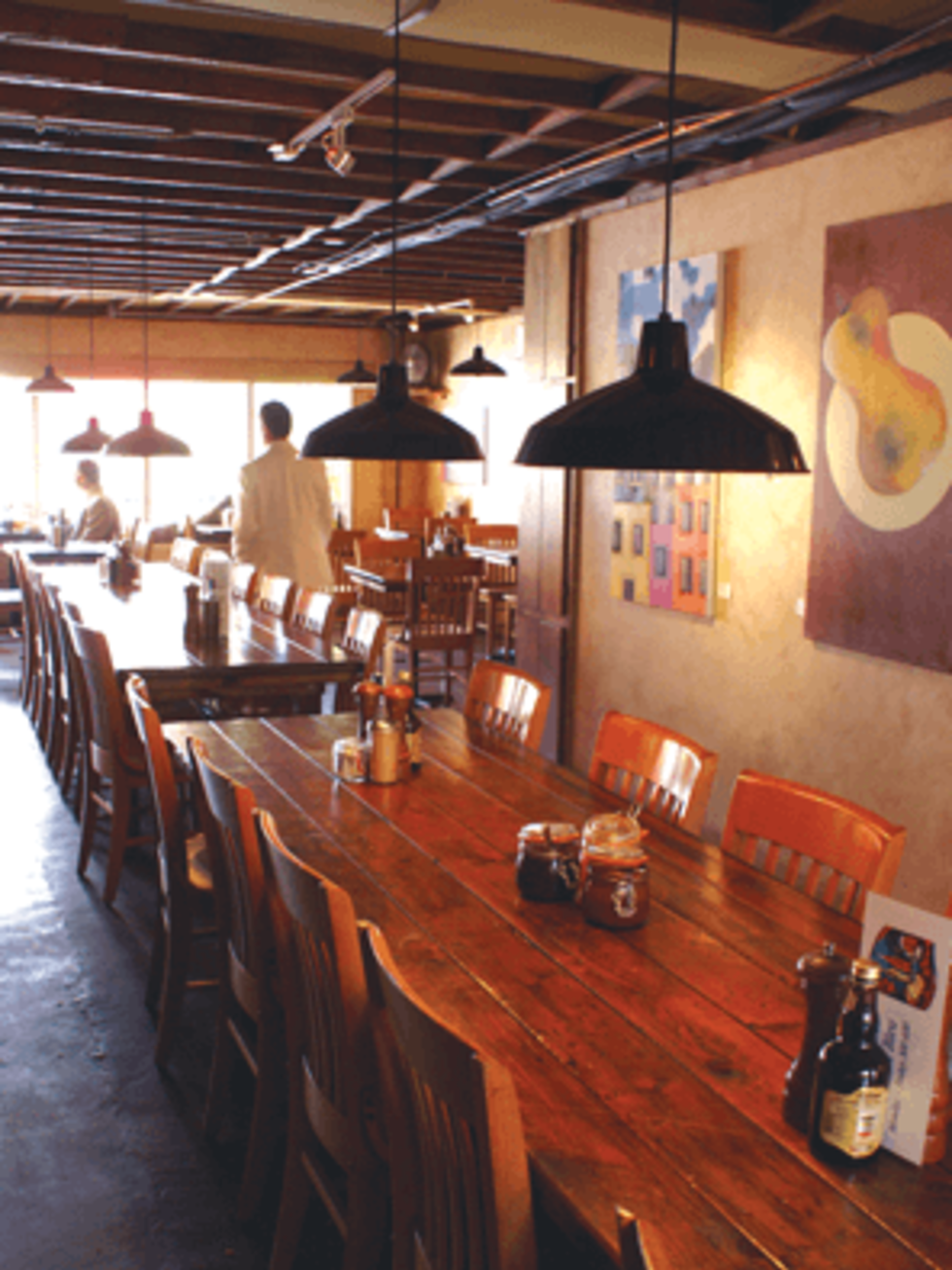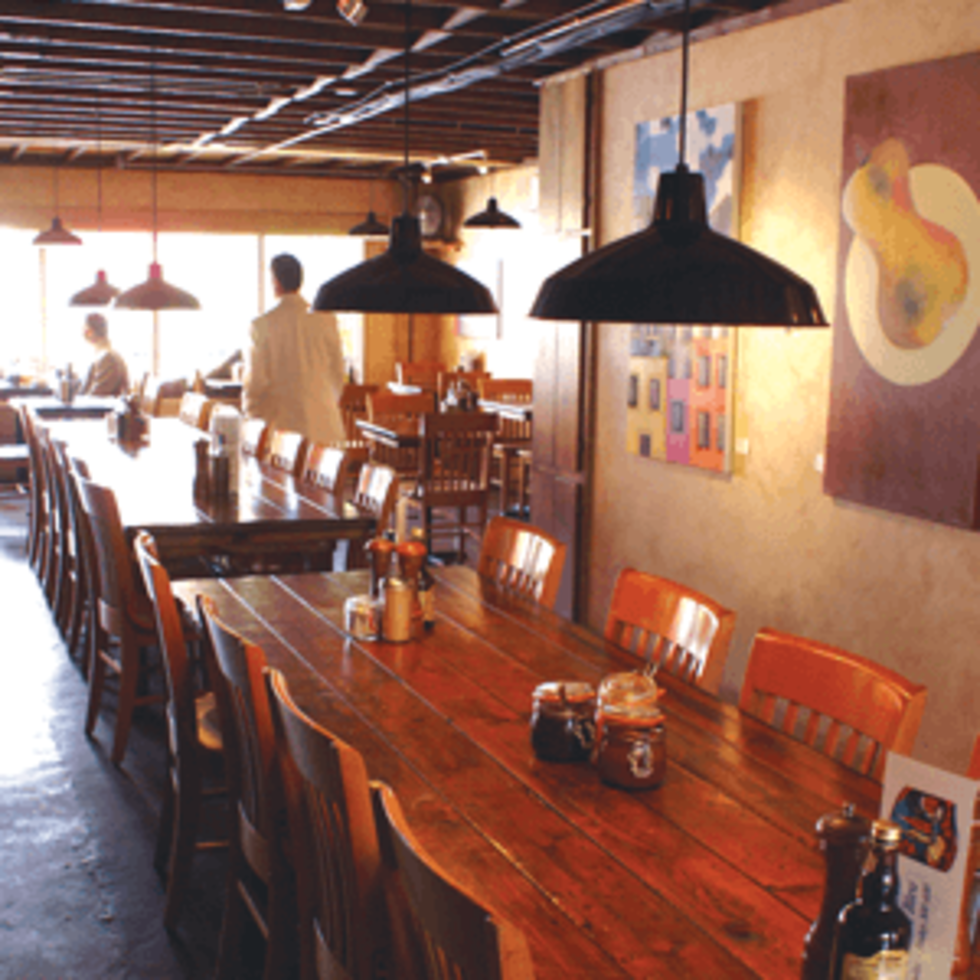 Blue Dahlia is one of those absolutely charming discoveries in Austin that, once you learn about it, you'll want to go again and again. Perfect for a rainy day lunch, a sunny morning breakfast, or a romantic evening dinner, it's always a great time to pull up to the communal table, order some wine (or a latte) and enjoy a bread and cheese plate. The owners are committed to using local, organic and sustainable ingredients, and the results are outstanding. You'll want to try all of the varieties of open-faced sandwiches (tartines), and you'll love each of the main entrees with perfectly chosen creams and sides. Wash it down with light hibiscus mint iced tea or order a glass of wine to compliment your simple, perfect taste-of-France meal.
Happy Hour happens Monday through Friday, 3-6:30 pm and features specially-priced sandwich platters and selected beers and wines. Breakfast is also served all day.
Though there is a communal table, there are plenty of individual seating options inside and in the pleasant backyard garden patio.
Address
Blue Dahlia Bistro East Austin
1115 E. 11th St.
Austin, TX 78702
512-542-9542
Hours
Open Now
Sun: 9 am-10 pm
Mon: 8 am-10 pm
Tue: 8 am-10 pm
Wed: 8 am-10 pm
Thu: 8 am-10 pm
Fri: 8 am-10 pm
Sat: 9 am-10 pm
Good to Know
Editors' Pick
Casual
$-$$
Happy Hour
Wi-Fi
Beer/Wine
Breakfast All Day
Catering
Locally Sourced
Patio/Outdoor Dining
Takeout