2015 Shakespeare in the Park: King Lear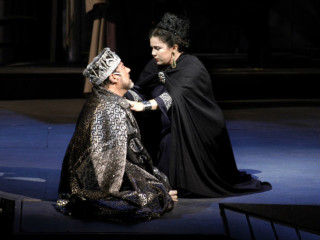 King Lear, an aging monarch obscured by the shadows of dementia, chooses to retire and to divide his kingdom between his three daughters. The gift is not freely given as Lear tests each of his daughters for their worthiness. As a result, he loses everything—including his mind—when he disowns his favorite daughter, and finds himself betrayed in return.
A wrenching story of love, loss, endurance and reconciliation, King Lear has fascinated audiences for more than 400 years and is considered one of the deepest artistic explorations of the human condition.