2015 Greek Food Festival of Dallas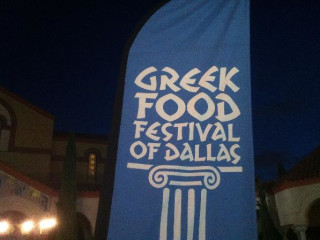 The Greek Food Festival of Dallas brings the enticing flavors, sights, sounds and traditions of Greece to life. A deliciously authentic and varied menu of Greek cuisine includes a festival feast sampler and an a la carte menu offering everything from lamb sliders to feta bites, gyros to pastitso. There's a sweet shop and a taverna featuring Greek wine and beer.
Exploring the festival Agora is like wandering Athens' Plaka, with jewelry, Greek fashions and accessories, art, hand crafted items, and a fully stocked grocery. The Agora is also the site of the festival's popular cooking demonstrations, where Greek foodies share their favorite recipes and culinary techniques.