2015 USA Film Festival: Welcome to Me
Many events have been canceled or postponed due to coronavirus concerns. Please check with the organization before going to any event.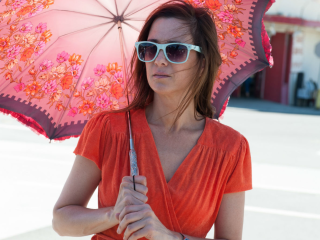 Welcome to Me is a dark comedy that stars Kristen Wiig as Alice, a sad-sack woman with borderline personality disorder and an Oprah show obsession who wins the $86 million Mega-Millions lottery. Much to the dismay of her parents, therapist (Tim Robbins), gay ex-husband (Alan Tudyk) and local TV station, Alice uses the winnings to fund her lifelong dream of becoming the next Oprah by hosting her own talk show.
Wiig's deliriously unhinged deadpan performance anchors the film and Eliot Laurence's script doesn't seem all that far-fetched in today's talk show world of pay-to-play "experts" and advertorial segments masquerading as editorial content. The all-star cast also includes James Marsden, Joan Cusack, Jennifer Jason Leigh, Linda Cardellini and Wes Bentley.