Bastille on Bishop
All events are subject to change due to weather or other concerns. Please check with the venue or organization to ensure an event is taking place as scheduled.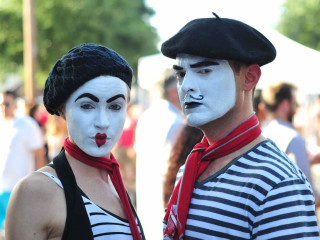 Bastille on Bishop is an annual festival in the heart of the Bishop Arts District that celebrates Oak Cliff's unique French roots.​ Visitors can don their best berets and join friends for a little champagne and dancing in the streets.
To consume alcoholic beverages at the festival, guests must have one of the event wine glasses. Glasses comes with two tokens, which can be redeemed for either beverages or food. Cocktails, beer, and wine require one token. Most food requires one token as well.
The only people who need a ticket are those who plan to consume alcohol. The festival is free for those who are simply coming to enjoy the atmosphere. Additional tokens for food and drink will be available at the event at $6 per token.