Bastille on Bishop
All events are subject to change due to weather or other concerns. Please check with the venue or organization to ensure an event is taking place as scheduled.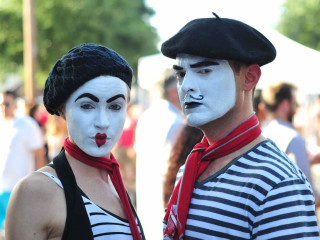 At Bastille on Bishop, guests can don berets and enjoy a little wine and dancing in the streets.
Bastille Day is the French National Holiday that celebrates the storming of the Bastille - a military fortress and prison- on July 14, 1789, in an uprising that helped usher in the French Revolution.
To consume alcoholic beverages at the festival, guests must have one of the event wine glasses. Ticket packages come with a wine glass and tokens, which can be redeemed for either beverages or food. Cocktails, beer, and wine require one token. Most food requires just one token as well.