Dallas Arboretum presents Cool Thursdays Concert Series
Many events have been canceled or postponed due to coronavirus concerns. Please check with the organization before going to any event.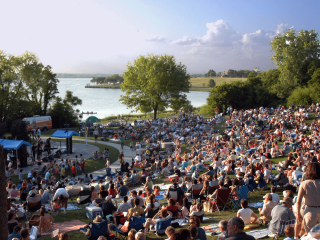 The Dallas Arboretum will once again present the Cool Thursdays Concert Series, sponsored by Wells Fargo Bank.
In addition to the coolest view of White Rock Lake, attendees can bring picnics and beverages or purchase food items from food trucks including Ruthie's Rolling Café, Bellatrino, Rick's BBQ and Bobaddiction. The gardens are also open to stroll through before the concert to enjoy the breathtaking floral displays of Dallas Blooms.
Schedule of concerts
March 29: Dancing Dream
April 5: Emerald City
April 12: Neon Circus
April 19: Turnstiles
April 26: Majesty of Rock
May 3: Walk the Line
May 10: The Molly Ringwalds
May 17: Motown Magic
May 24: Bruce in the USA
May 31: U2 by UV
June 7: Memphis Soul
June 14: Rio
June 21: The Prince Experience
June 28: Sounds of Summer
September 6: The Wildflowers
September 13: Satisfaction
September 20: Rocket Man
September 27: Hard Night's Day
October 4: Emerald City
October 11: Absolute Queen
October 18: Le Freak
October 25: Man in the Mirror