Dallas Theater Center presents The Mountaintop
Many events have been canceled or postponed due to coronavirus concerns. Please check with the organization before going to any event.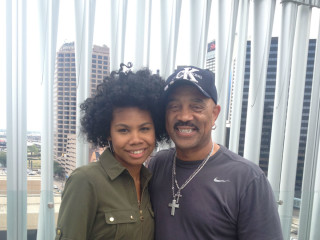 What thoughts and emotions were pulsing through Martin Luther King, Jr.'s mind and heart on his last night on Earth? Set in Memphis' Lorraine motel just hours before the civil-rights leader was assassinated, The Mountaintop presents King as a very human man, stripped of the mountains of mythology now woven into his remembrance.
This recent Broadway hit and the 2010 winner of Britain's Olivier Award for Best New Play will bring every audience member within feet of the actors in an intensely intimate Studio Theatre production. Crackling with metaphysical magical realism, The Mountaintop throws lightning bolts of insight upon our societal strengths and frailties and our own personal accomplishments and failings as, with Dr. King, we ponder the cost of what we contribute and the legacy of what we leave behind. ​Contains mature themes and strong language.
Event Details
Where
Dee and Charles Wyly Theatre
2400 Flora St.
Dallas, TX 75201
PHONE