Girl Scouts of Northeast Texas presents Women of Distinction
All events are subject to change due to weather or other concerns. Please check with the venue or organization to ensure an event is taking place as scheduled.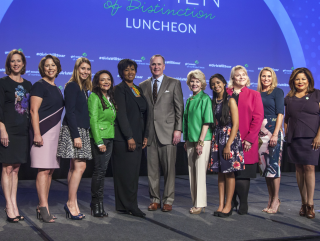 Girl Scouts of Northeast Texas will present Women of Distinction, honoring Women of Distinction, Young Women of Distinction, Lifetime Achievement, and Man Enough to Be a Girl Scout award recipients.
Girl Scouts is building a pipeline of strong, confident girls. As the experts in how girls learn, Girl Scouts provides relevant programming that focuses on life skills, STEM, entrepreneurship and the outdoors, helping girls develop the confidence to know they can do anything they put their minds to. Girl Scouts of Northeast Texas serves more than 20,000 girls and 8,000 adult volunteers across 32 counties.
The Women of Distinction Luncheon honors men, women and young girls who have made a lasting impact on the lives of women and girls in Northeast Texas and is in its 17th year.