Guns & Hoses Foundation of North Texas presents Justin Pickard
All events are subject to change due to weather or other concerns. Please check with the venue or organization to ensure an event is taking place as scheduled.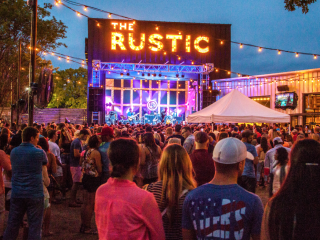 On the morning of September 11, 2001, people watched on screens worldwide, the collapse of the Twin Towers as a result of an unthinkable terrorist attack on the U.S. In the midst of that chaos, approximately 75,000 firefighters, police officers, paramedics and rescuers risked their lives to rescue, evacuate and help the injured.
Over 400 first responders perished during the initial attacks and the number continues to rise due to illnesses linked to work in the aftermath of the attacks. As a tribute to those who gave the ultimate sacrifice, The Rustic is partnering with the Guns & Hoses Foundation of North Texas and Lakewood Brewing Company to host a free live show by Justin Pickard.
The Rustic will donate 50 cents of every Lakewood Brewery All Call Kölsch beer sold to the Guns & Hoses Foundation of North Texas. Lakewood Brewery will also donate a portion of the proceeds to the Foundation.