MidiCi West Village Grand Opening Celebration
All events are subject to change due to weather or other concerns. Please check with the venue or organization to ensure an event is taking place as scheduled.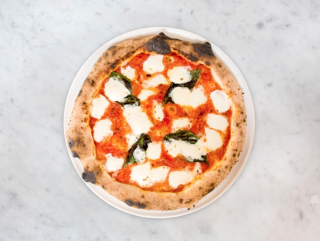 MidiCi in West Village will be offering a free Margherita Pizza to each guest from 11 am to 6 pm, no purchase necessary, giving Dallas a chance to experience their fresh, natural, high quality, mostly non-GMO high quality ingredients.
MidiCi meets rigorous gastronomic rules to serve authentic Neapolitan Pizza, famous for its a chewy and crisp dough topped with all-natural ingredients, all baked to perfection in 90 seconds. Staying true to Neapolitan heritage, their dough is made with only four fine ingredients, non-GMO double zero flour imported from Naples, pure water, sea salt and live yeast. The authentic and pure garnishes include crushed non-GMO Italian peeled tomatoes, fresh whole mozzarella and non-GMO, Italian extra virgin cold-pressed olive oil.