A New Kind Of Concert: Garth Brooks
All events are subject to change due to weather or other concerns. Please check with the venue or organization to ensure an event is taking place as scheduled.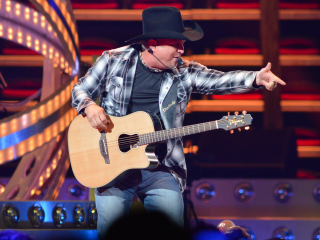 It's time for a social distancing party. Country star Garth Brooks is putting on a show this month without ever having to leave his home. Brooks will broadcast a special live concert filmed exclusively for this event, which will be the largest ever one-night show to play at outdoor theaters.

Tickets are good for standard passenger cars or trucks, with up to six people per vehicle; RVs and limousines will not be permitted. Parking will be on a first-come, first-serve basis, and, like all of Brooks' concerts, the show is expected to be full.
Concert goers may bring lawn chairs and blankets to sit in front of their vehicles, but they are asked to maintain social distance and to wear masks when not inside their vehicles.