Peter Pan 360
All events are subject to change due to weather or other concerns. Please check with the venue or organization to ensure an event is taking place as scheduled.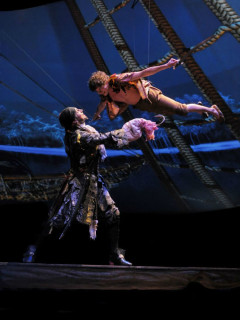 Fly to Neverland in a whole new way with this spectacular innovative live stage production of Peter Pan in the Threesixty Theatre – a state of the art 100-foot high structure that is a luxurious climate-controlled, world-class theatre-tent. Combining intimate theater-in-the-round, overhead surround CGI projection, and actors in dazzling flying sequences 40 feet in the air, Peter Pan 360 brings J.M. Barrie's classic tale to fantastical life.
Conceived by an award-winning creative team, the beloved family tale will capture the imagination of adults and children alike.
Event Details
Where
ThreeSixty Theatre at The Spire
2450 San Jacinto St.
Dallas, TX 75201