The Rustic presents Drink the Flag
All events are subject to change due to weather or other concerns. Please check with the venue or organization to ensure an event is taking place as scheduled.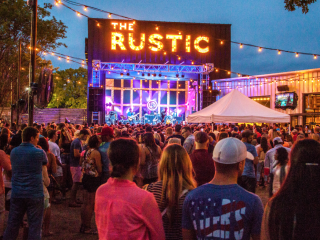 The Rustic will present Drink the Flag, an event that aims to raise funds and awareness for Chris Kyle Frog Foundation's unique mission to support military, veteran, and first-responder marriages. During this event, all proceeds from the iconic Rustic beer flag will benefit the Chris Kyle Frog Foundation. When guests purchase a beer for the flag, they will get to select your desired donation amount (minimum donation is $5). In addition, all U.S. military attendees will receive a complimentary Rustic burger.
The event will also feature live performances from Dakota Smith, Stevie James Trio, and Mike Randall.