The Rustic presents Labor Day Weekend Pop-Up Party
Many events have been canceled or postponed due to coronavirus concerns. Please check with the organization before going to any event.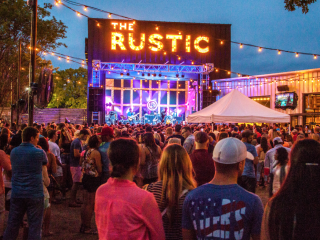 Dallas-based singer-songwriter Dan Rocha will kick off the party with a heartfelt collection of memorable melodies and slick guitar chops. Taylor Young will follow, and Texas-based artist Matthew McNeal will finish off the show with his unique take on Americana.
Rocking out to live music isn't the only thing guests will be able to do. From 4-9 pm., The Rustic will host a variety of local vendors throughout its front and back yards, including MiniLuxe, Outdoor Voices, Q Clothier, Rye 51, Zyn22, Abi Ferrin, Jade & Clover, Bracha Bam Beauty Bar, and more.