The Rustic presents National Tequila Day
All events are subject to change due to weather or other concerns. Please check with the venue or organization to ensure an event is taking place as scheduled.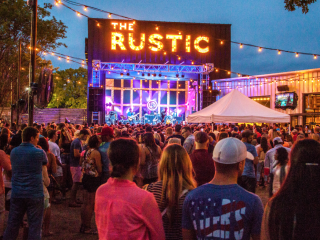 The Rustic is celebrating National Tequila Day with a special Tacos & Tequilas flight. Guests will enjoy three Joe Leo tacos and three samples of Tequila Cazadores followed by the Cazadores Lemon Drop Rita, with a whole shot of tequila placed on top.
The event will also feature a local mariachi band performing the authentic sounds of Mexico and San Antonio native Allan Hendrickson playing a variety of captivating, country tunes.