Taste Of The Anatole Festival
All events are subject to change due to weather or other concerns. Please check with the venue or organization to ensure an event is taking place as scheduled.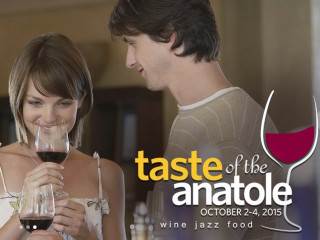 The Hilton Anatole Hotel will present the first ever Taste of the Anatole Festival, a three-day celebration of international wine, cuisine and music featuring Uptown Jazz Dallas. An experience for foodies, music-lovers, and wine enthusiasts alike, the festival will include an international tasting on Friday evening, followed by Saturday afternoon educational workshops, and an evening grand tasting, before concluding with a lavish Sunday brunch.