2017 Cool Thursdays Series: The Limelight Band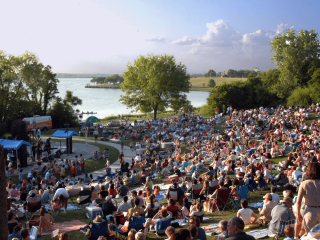 Dallas Arboretum will present The Limelight Band as part of its Cool Thursdays Spring Concert Series. In addition to the coolest view of White Rock Lake, attendees can bring picnics and beverages or purchase food items from some of DFW's favorite food trucks, including Ruthie's Rolling Café and Yim Yam plus dessert truck Bobaddiction.
The Limelight Band expands on the experience and talent of the Emerald City Band, entertaining audiences with their high-energy approach and style. This 10-piece party band provides a musical range that spans decades of standards and classics to the current hits of today.