Ballet Folklorico de Mexico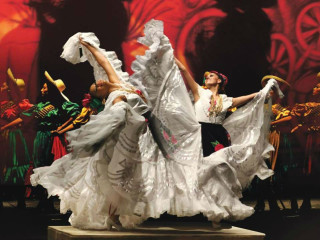 Ballet Folklórico de México de Amalia Hernández will perform at Verizon Theatre at Grand Prairie. Dance, a form of expression of human sensitivity which involves the confluence of rhythm, bodily movement and music, is both ancient and deeply engrained in Mexico and its history.
The cast of the most relevant dance creators of the last century includes the name of Amalia Hernandez. She was inspired by the essence of Mexican folklore and she recreated those dances using different techniques from modern and classical dance; she then brought her creations to the stage transforming them into a show, with amazing results.
The artistic creativity and effort of Amalia Hernandez was materialized in the establishment of the Folkloric Ballet of Mexico, and its dance school for the training of professional dancers.