Ro2 Art presents Strange Places opening reception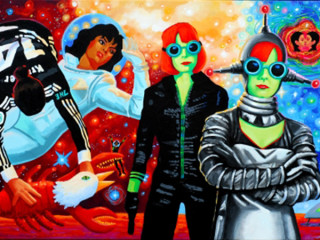 Ro2 Art will present the long-awaited two-person show, Strange Places, bringing together two artists who devise otherworldly habitats to captivate and engage. Mark S. Nelson's desaturated landscapes containing pops of bright color from invented abstract beings are viewed alongside Cathey Miller's colorful, portrait-based space environments, creating a mesmerizing juxtaposition.
Strange Places will be on view at Ro2 Art from September 19 through October 18.