The Rustic presents Picnic Party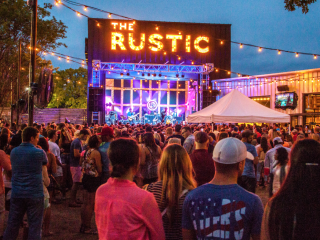 The Uptown hot spot will host a Picnic Party with live music by pop/folk sibling trio Castro featuring American Idol alumni Jason and Michael Castro, and their sister, Jackie.
The free live music begins with D and Chi, the Dallas native acoustic duo, from 4-6 pm. Then the Castros will take the stage and keep the party going until 9 pm. The Castros have earned rave reviews since their debut EP Diamond Dreams was released just nine months ago.