An exciting sweet spot has opened on the east side of Dallas: Called Lubellas Patisserie, it's the much-anticipated bakery from pastry chef Maria Becerra and her husband Ismael Trejo Gonzalez, which is now open at 10323 Ferguson Rd., in the newly renovated '50s Casa View Center.
The bakery marked its grand opening on a pretty Sunday, September 25 with an enthusiastic turnout of family, friends, and neighbors, eager to cheer on a promising new local business and nosh on some expertly made baked treats.
Lubellas is named for their two daughters, who were present at a ribbon-cutting, with the two girls teaming to wield the ribbon-cutting scissors with Gonzalez offering an assist.
The ceremony took place at 12 noon - pushed back due to a line of enthusiastic customers.
"We weren't able to get to it at 10 am because we had a line as soon as we opened," Gonzalez said as he popped a champagne cork. "Customers come first."
The bakery is rendered in a pretty sky-blue-and-white color scheme, with a row of small two-top tables along the wall and a pastry case greeting you as soon as you enter.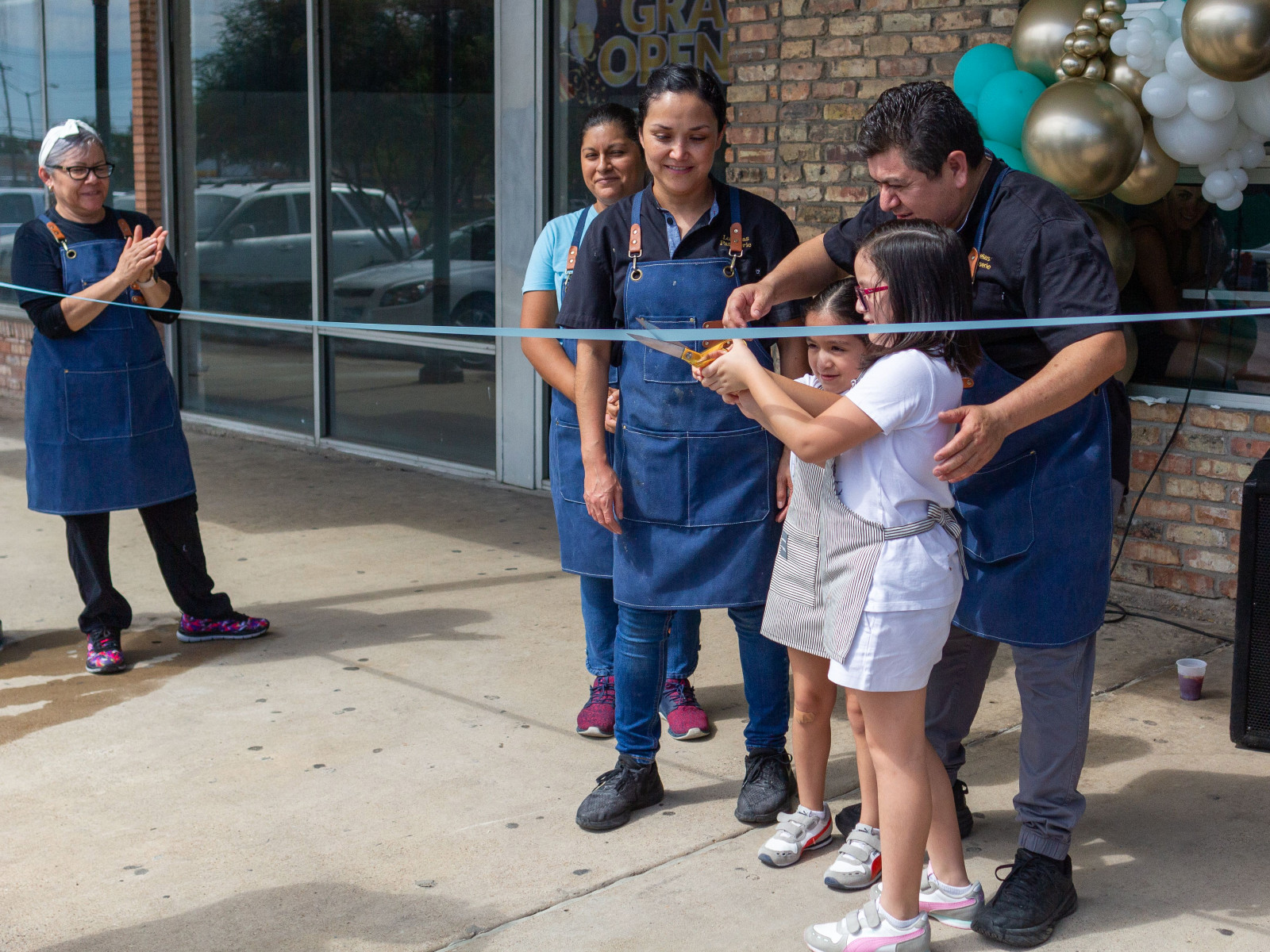 On Sunday, they had plain croissants, almond croissants, concha cookies, madeleines, chili-mango macarons, alfajores sandwich cookies dusted with powdered sugar, pecan diamont cookies, cinnamon rolls with generous icing, and muffins in a variety of flavors, plus sandwiches on croissants and crusty bread and quiche, tall and dense.
The bakery will also function as an ordering point for Becerra's decorated cakes made to order, plus will serve cake by the slice, pan dulce, and tres leches cakes, similar to the ones she bakes for Jose Restaurant in the Park Cities.
Becerra, who was nominated for a CultureMap Tastemaker Award in 2022 for Pastry Chef of the Year, and Gonzalez share many years in the restaurant industry, but this is their first shop which they opened.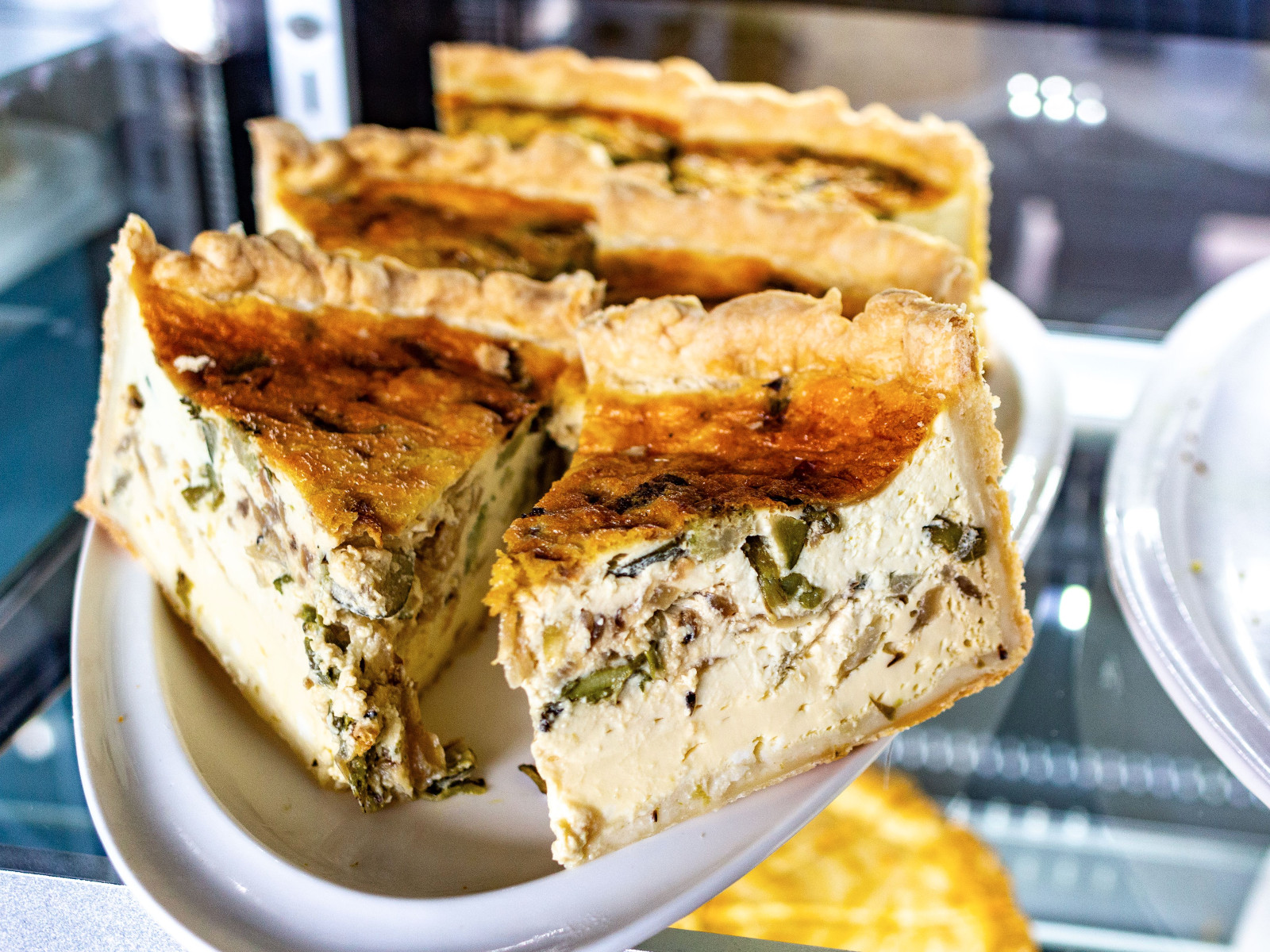 The opening is gratifying not only as the first venture from this husband-and-wife who share many years in the restaurant industry, but also is meaningful to a neighborhood that is enjoying glimmers of gentrification, perhaps best embodied by the buzzy new Starbucks community store which opened in the same center in August.

Casa View has experienced a ground shift in the past five years, ever since it was identified as one of the hottest markets in the U.S. to flip a house.